ACCESS - HOW TO COME TO AIDIPSOS
Aidipsos has quick and easy access from north or south Greece .
Via Arkitsa: at the 150th kilometre of the Athens - Lamia highway by ferry boat from Arkitsa.

Travel time 1:30' to Arkitsa ferry

Through Chalkida: the distance is 120 km from Chalkida, and the journey time is approximately 2 hours
Via the national road Thessaloniki - Lamia: using the exit for Glyfa.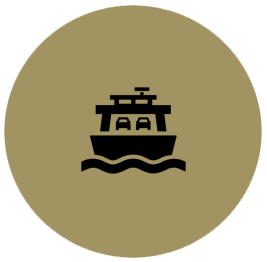 Ferry routes from Arkitsa and Glyfa:
Through Arkitsa:
Ferry boat journey time 45'.
Edipsos Port Tel: 2226 0 22464
Through Glyfa:
Ferry boat journey time 30'.
Glyfa Port Tel: 2238 0 61288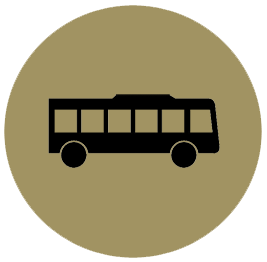 With Bus from Athens, which departs  from the bus station on Liosion Street, Athens and has destination to Arkitsa, from where the ferry boat departs and disembarks at the port of Edipsos, at the BUS station in the port.
Tel: BUS TERMINAL Athens: 210 8317153
Tel: BUS TERMINAL Aidipsos : 2226 0 22250

KTEL EVIAS bus routes to the Baths of Aidipsos, run daily from Athens, Thessaloniki, Larissa and many other cities.
ROUTE
From Athens:
Access to AIdipsos from Athens (150 km - 1 hour and 35 minutes approximately) is via the Athens - Lamia National Road.
Take the exit for Arkitsa and head towards the Port, from where you will take the ferry boat and in 45 minutes you will be in Edipsos.
Alternatively, via the national road you reach Chalkida from where you cross the island of Evia to end up north at Loutra tis Edipsos after intermediate stations (Nea Artaki, Prokopi, Limni, Rovies, 'Ilia) in total you will travel 110 km.
this route, although less short, combines amazing alternations of pine trees and coastal landscapes.
From Thessaloniki, northern and central Greece:
Access to Edipsos is via the Thessaloniki-Athens highway.
Take the Glyfa exit where you will take the ferry boat and in 25 minutes you will reach Agiokambos.
From Agiokampos, through the provincial road Agiokambo – Edipsos, you will reach Edipsos in 15 minutes.
INFORMATIONS
At Aidipsos, where you will disembark at the port, there is a TAXI stand for your routes within the city and in nearby areas.
TAXI STAND: 2226023180.
The BUS station is located at the Port and itineraries run to various areas of North Evia.
Travel agencies of Edipsos organize daily and short-day trips to nearby destinations.
There are road trips to monasteries such as St. John the Russian and St. David, as well as boat trips to various islands such as Skopelos, Skiathos, Alonissos, Patmos, Santorini and others, depending on the season.
Day trips by boat are also organized to the famous Lihadonisia, the Seychelles of Greece, which last several hours so that you can enjoy their unique landscape, see dolphins and seals in their natural environment and enjoy their unique beaches with crystal clear blue waters.