An important monument of the Frankish rule is preserved in the location of Agia Paraskevi. It is a Venetian square tower of the 14th century that is preserved at a considerable height. Near it is the small church of Agia Paraskevi which, due to its small size and its proximity to the monument of the Frankish occupation, the locals call it Fragoula. It is a single room temple with a semicircular niche dating back to the 18th century.
The
History
Past
of Aidipsos
The unique healing properties of the waters were a source of inspiration for mythology. An ancient Greek myth says that the goddess Athena asked her brother Hephaestus to create the baths of Edipsos, so that her beloved hero Heracles could rest here after every struggle.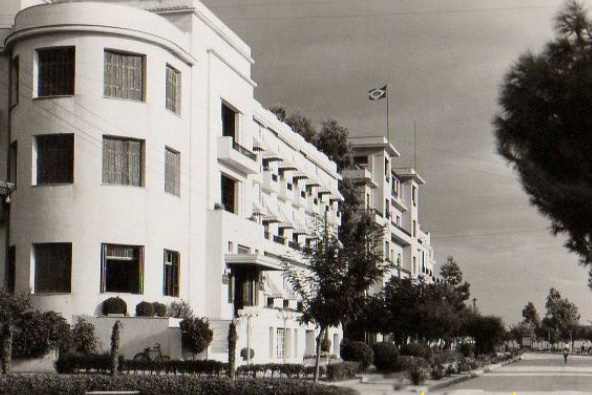 From ancient times, Aidipsos was known for its beneficial subsoil and especially for its hot thermal springs and were known from the time of Aristotle 384-332 BC. The "Hellopia" of the Ionians in the "Histories of Herodotus," the "Edipsos" mentioned in Aristotle's "Meteorology," in Pliny's "Natural History," the Edipsos in Strabo's "Geography," "in the Edipsos of Evia, " By Plutarch, the Leipsos of popular tradition and the Lyssos of Alexander Moraitides, it is but a long historical reference to the same city, the Loutropolis of Aidipsos. It remains unknown when and by whom it was built, however, it is certain that the thermal water was known before from the 4th century BC, since according to the descriptions of Strabo it was called "Therma of Herakleus".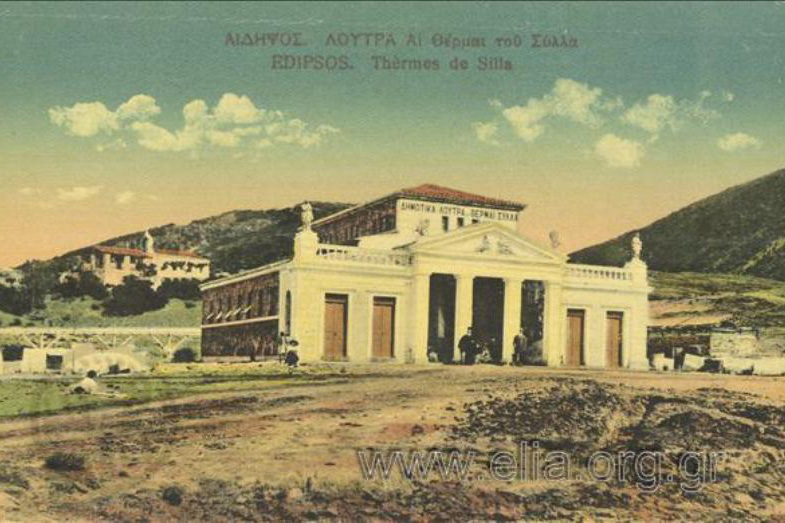 It is also mentioned that the goddess Hera advised Deucalion and Pyrrha to bathe in the warm waters of the springs, in order to have many strong children. After a while they gave birth to Hellene, progenitor of the Hellenic races. The spa town experienced great prosperity in the Roman years (100 BC-100 AD). The Roman general Sulla created the first baths here and organized banquets. Experience your own myth of relaxation and rejuvenation. 
The Best Beaches Near Aidipsos
There are 3 beaches in the town of Aidipsos, the central beach, the thermal springs beach and St. Nikolaos Beach, all with crystal clear waters and sand,

suitable for kids and families

. You can also find at the area some of the most beautiful beaches of Evoia.